Kamada Soy Sauce Inc. has been making soy sauce since 1789 in Sakaide (Kagawa Prefecture, Japan), which used to be a major salt production region.
In the more than 220 years since its founding, Kamada Soy Sauce has been committed to producing the highest quality soy sauce, serving the community and gaining public confidence. We have consistently responded quickly to changes in the food culture and have steadily produced the quality-first products that the times have called for.
Quality Assurance System
ISO 9001
Kamada Soy Sauce Inc. manufactures carton-packaged products and Shirodashi Soup (Dashi soup stock with light soy sauce). The company has obtained ISO 9001 certification to ensure that the improvement of quality and enhancement of customer satisfaction is ongoing. It is an international quality management standard that covers processes, from design development to manufacturing and sales. (Quality at Kamada Soy Sauce Inc.)
Date of certification: March 1, 2002
Certification body: Japan Quality Assurance Organization (JQA)
Certified business establishments: Head Office Plant and Minato Plant
HACCP (Hazard Analysis Critical Control Point) Activities
The Minato Plant primarily manufactures carton-packaged products. It obtained HACCP certification on February 7, 2008 through a third-party audit. The Plant is committed to ensuring ongoing product safety.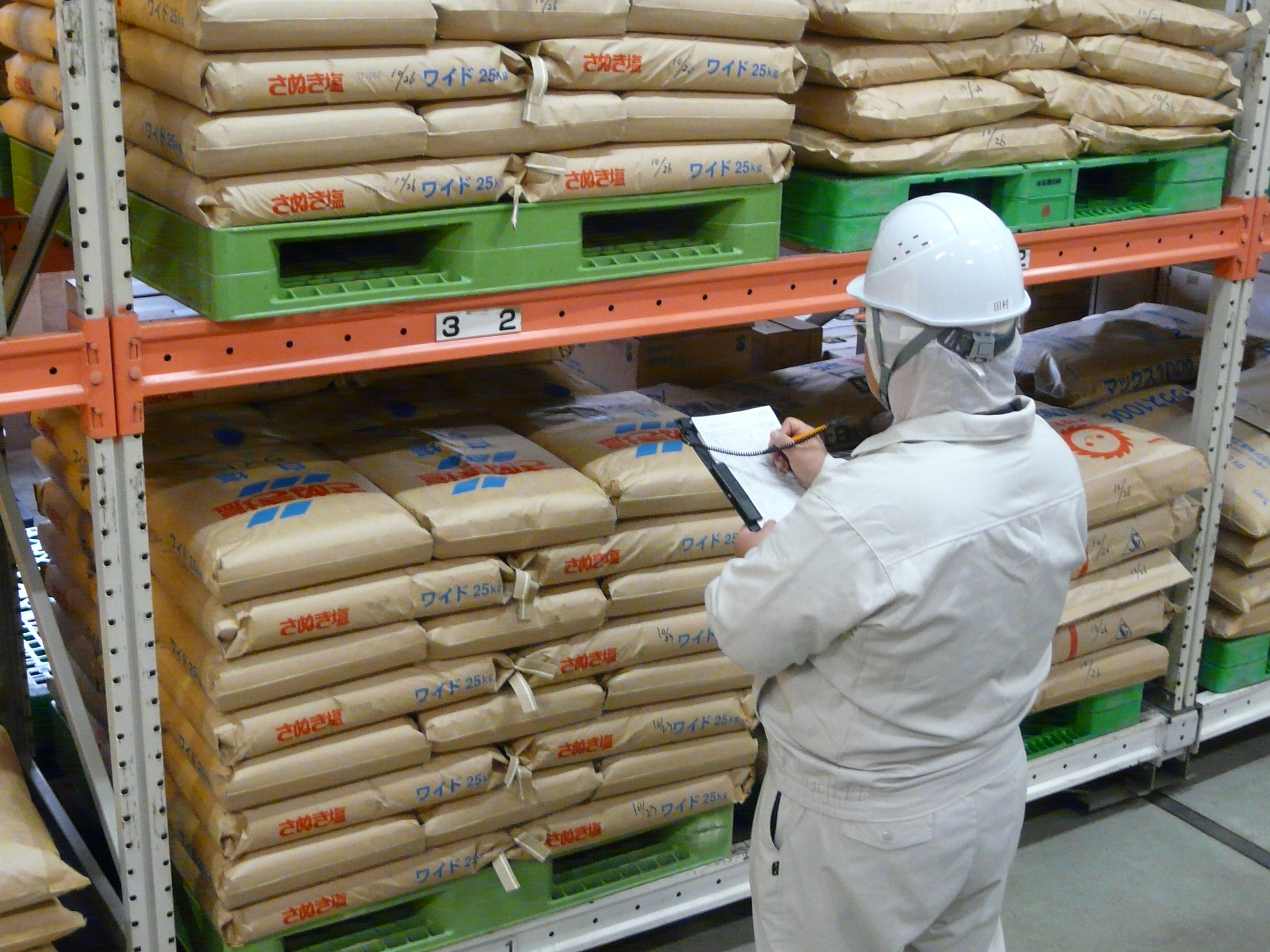 Confirmation is made at each step of the production process, from the acceptance of raw materials to product release. Records are kept to ensure that there are no abnormalities in quality along the way. If found, the items in question are promptly removed from the manufacturing process.
Traceability is also maintained through records that allow the raw materials and products delivered to customers to be identified. Traceability drills are carried out periodically to make sure that necessary records can be swiftly retrieved.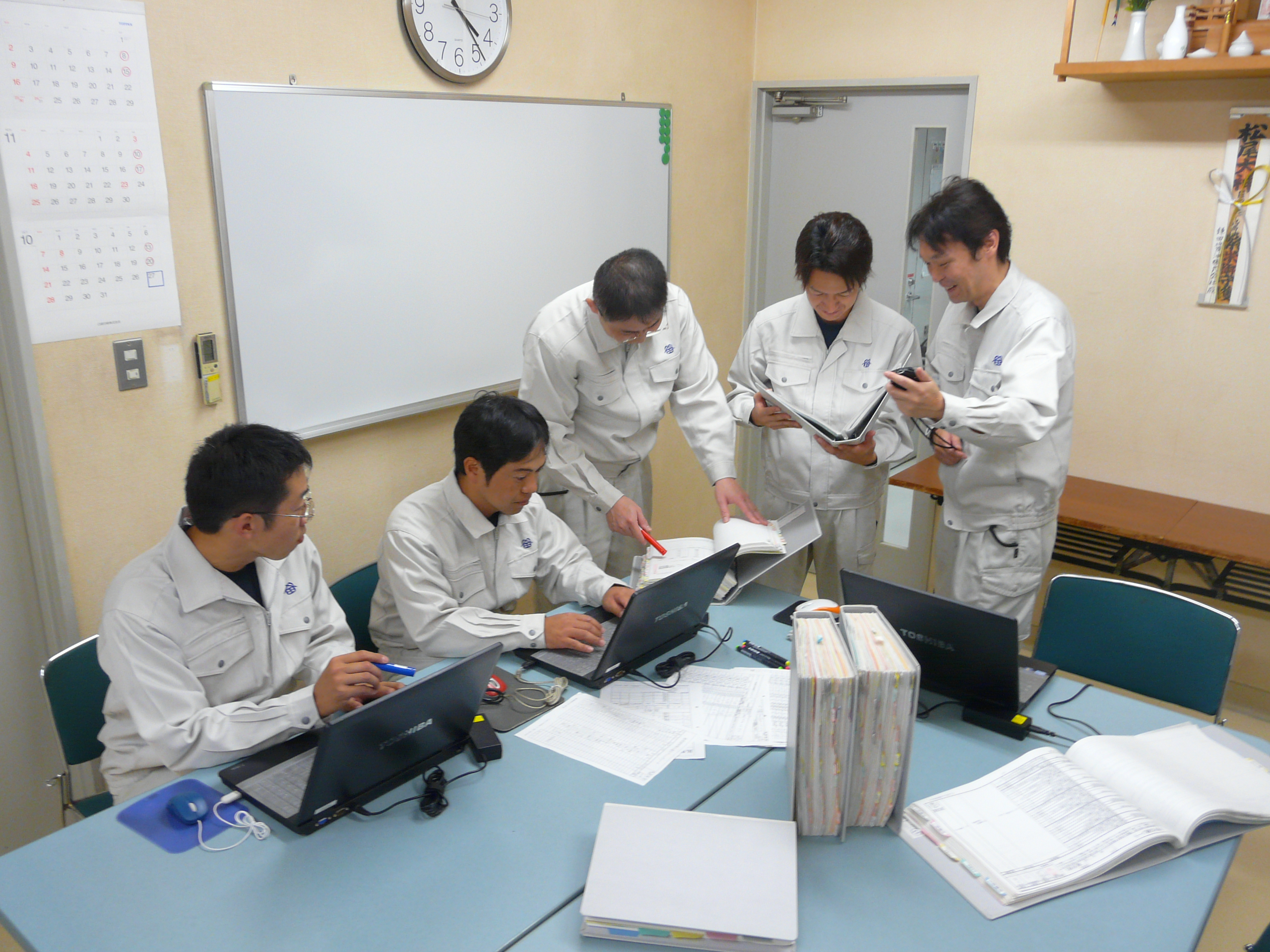 From the perspective of food defense* preparedness, records are also kept of every person who enters the processing area. This is the case for not only employees but also visitors, including engineers who carry out machinery maintenance and repairs. (*Food defense: measures to prevent the intentional contamination of foods)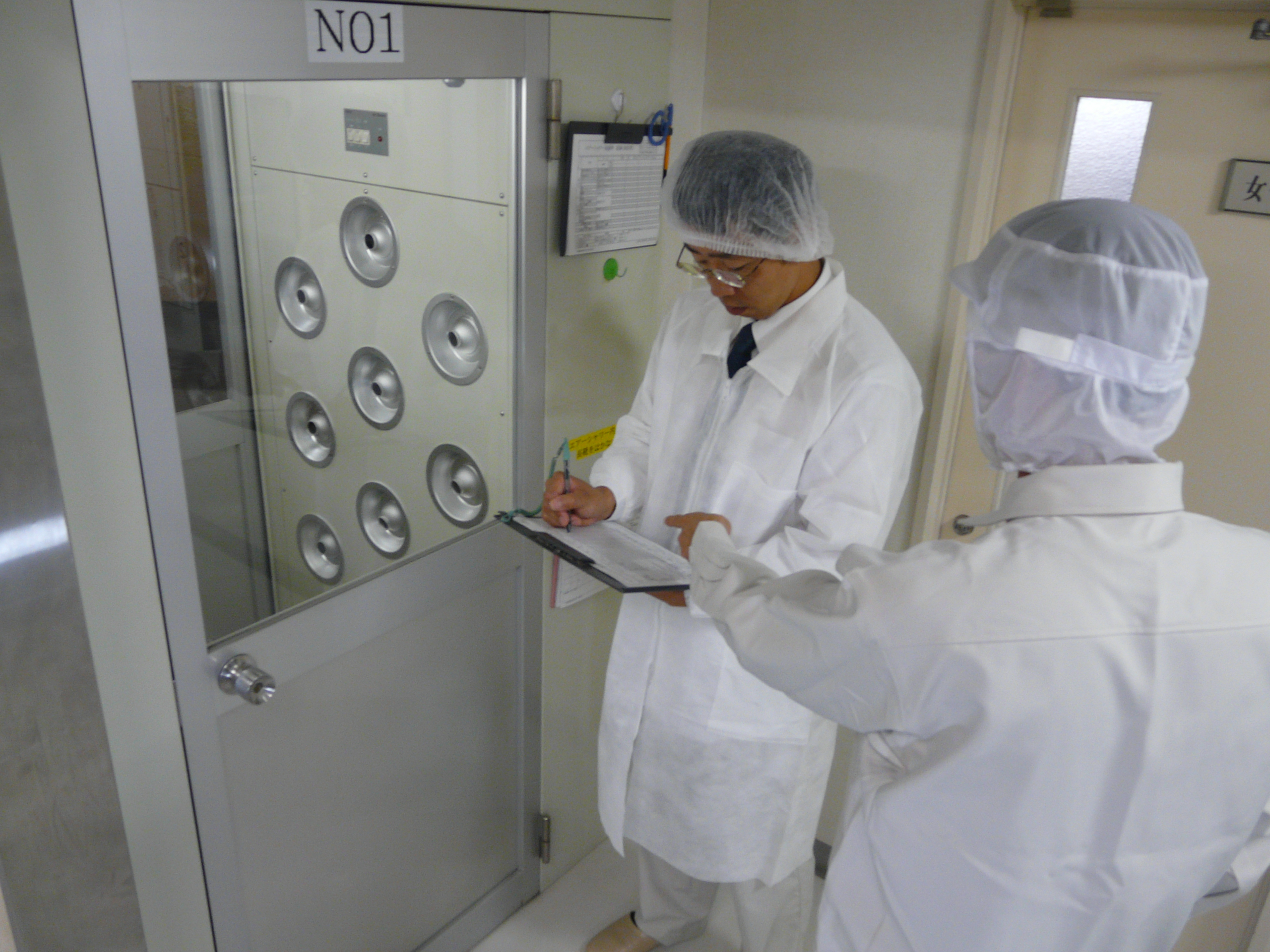 Manuals have been prepared on the inspection and sanitation management of equipment and machinery. They are carried out in accordance with manuals, and records are kept.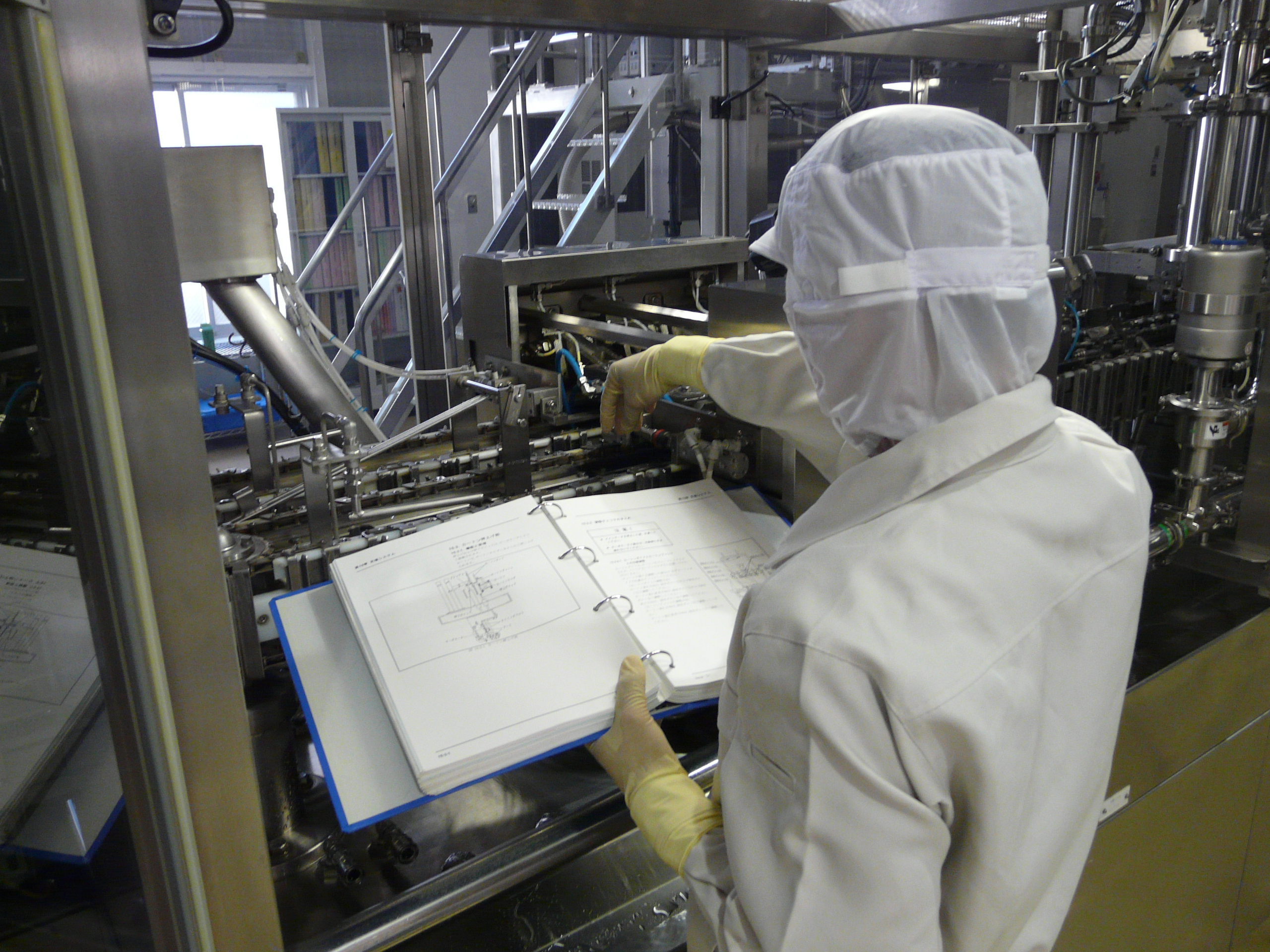 Inspections are carried out at each required point of the manufacturing process to make sure that there are no problems in quality or process control.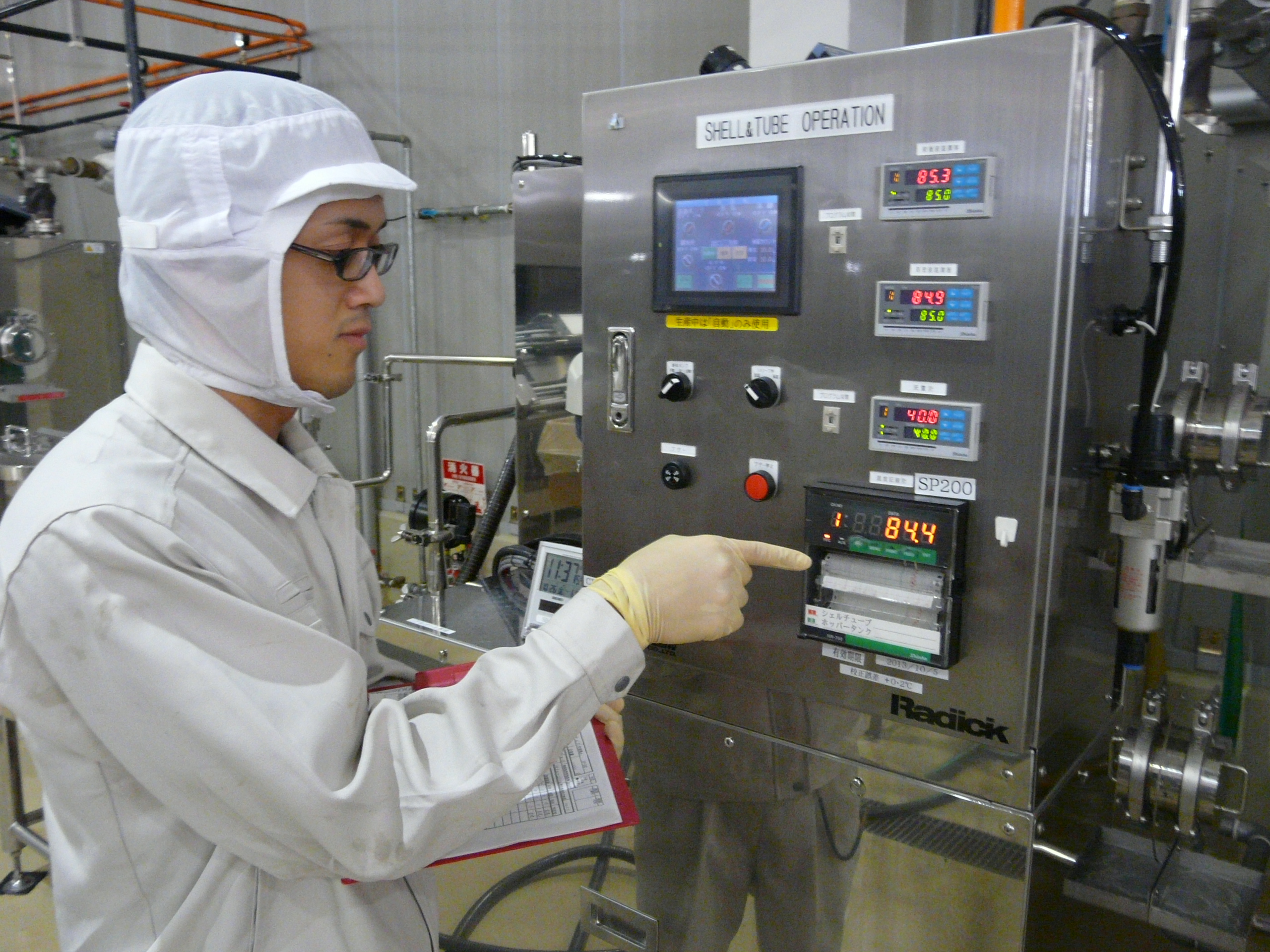 Voluntary Radioactivity Testing
Regarding The Safety of Kamada Soy Products from Radiation Contamination
To Our Valued Customers
Kamada Soy Ltd.
Takeo Kamada, President (Representative Director)
Thank you for your patronage of Kamada Soy Products.
Please find herein a report on the countermeasures being taken by Kamada Soy in regards to radiation contamination resulting from the accident at the Fukushima Nuclear Power Plant.
Items to Report
Kamada Soy has been carrying out voluntary radioactivity inspections since March 21, 2012.
The instrument used for measuring radiation is a model (NaI(Tl) scintillation detector) that conforms to the performance requirements prescribed by the Japanese Ministry of Health, Labour and Welfare (MHLW) in "Method for Testing Radioactive Cesium in Food." Measurements are being carried out by an examiner who has passed the official radiation measurement proficiency test. (The instrument also conforms with the new standards (general foods) implemented on April 1, 2012.)
More than 30 kinds of domestically-produced primary raw materials, such as soy sauce and Katsuobushi (dried bonito), are inspected per accepted lot. Furthermore, the liquid end-product is also inspected by production lot before being filled into the carton. In the case that questions arise in the inspection using the aforementioned scintillation detector, advanced testing is carried out by an external inspection body using a germanium (Ge) semiconductor detector. The permissible level established by Kamada Soy for the final product is 2 becquerel per kilogram, which is one-fiftieth the "100 becquerel per kilogram" standard established by the MHLW for general foods. Note that as of September 30, 2015, 12,454 samples have been inspected, and no such radiation has been detected in final products since inspections began.
No voluntary inspections are being carried out in regards to radioactivity inspections of the water used in the manufacturing process. This is because the manufacturing plant is located in Kagawa Prefecture, and the levels of radiation in the air, as announced by the Prefecture, are at normal levels.
As you can see, Kamada Soy Sauce uses no raw ingredients that may pose a safety hazard on its customers. We will continue carrying out radioactivity inspections going forward.
In regards to radiation, Kamada Soy Sauce will comply appropriately with related notices made by the government agencies concerned. We will also strive to collect related information. We look forward to your continued patronage of our products.
Kamada Soy Product Allergen Chart
We strive to grasp allergy-related information related to the raw materials used and will disclose any information that has become evident.
In Japan, there are 7 specified allergenic raw materials that require mandatory allergen labeling and a further 20 specified allergenic raw materials that are recommended for allergen labeling.
Name of the 28 specified allergenic raw materials
Specified allergenic raw materials (Mandatory Labeling)
(7 ingredients)
Shrimp/prawns, crab, wheat, buckwheat, eggs, milk and peanuts
Specified allergenic raw materials (Recommended Labeling)
(21 ingredients)
Almond, abalone, squid, salmon roe, oranges, cashew nuts, kiwi fruit, beef, walnuts, sesame, salmon, mackerel, soy beans, chicken, bananas, pork, matsutake mushrooms, peaches, yams, apples and gelatin.
Allergen Chart
(As of November 28, 2019)
| | | |
| --- | --- | --- |
| | Mandatory Labeling | Recommended Labeling |
| Dashi Soy Sauce | Wheat | Mackerel, Soy beans |
| Less Sodium Dashi Soy Sauce | Wheat | Mackerel, Soy beans |
| Salmon Dashi Soy Sauce | Wheat | Salmon, Soy beans |
| Vegan Dashi Soy Sauce | Wheat | Soy beans, Yams |
| Garlic Dashi Soy Sauce | Wheat | Soy beans, Sesame |
| Salad Soy Sauce | Wheat | Mackerel, Soy beans |
| Dashi Ponzu Soy Sauce | Wheat | Soy beans, Mackerel |
| Ponzu Soy Sauce | Wheat | Soy beans |
| Sushi / Sashimi Soy Sauce | Wheat | Soy beans |
| Teriyaki Soy Sauce | Wheat | Mackerel, Soy beans |
| Nizakana Soy Sauce | Wheat | Salmon, Mackerel, Soy beans |
| Jubai (Concentrated) Shirodashi | Wheat | Soy beans, Mackerel |
| Kai no Nabe (Clam Hotpot) Dashi | Wheat | Mackerel, Soy beans |
| Shizenryu (Natural) Soup Soy Sauce | Wheat | Salmon, Mackerel, Soy beans |
| Soba Soup Soy Sauce | Wheat | Salmon, Mackerel, Soy beans |
| Bukkake Udon (Noodle) Soy Sauce | Wheat | Salmon, Soy beans |
| Udon (Noodle) Soup Soy Sauce | Wheat | Mackerel, Soy beans |
| Koikuchi Soy Sauce | Wheat | Soy beans |
| Usukuchi Soy Sauce | Wheat | Soy beans |
| Shirodashi Soup | | Mackerel |
| Stewed Mushrooms | Wheat | Salmon, Soy beans |
*Note that the content of the product you purchase and the content of the products listed on this website may differ slightly due to ongoing improvements, etc.
Please confirm the ingredients listed on the package before consuming.
*Please contact us for current information on allergens and information other than that listed above.