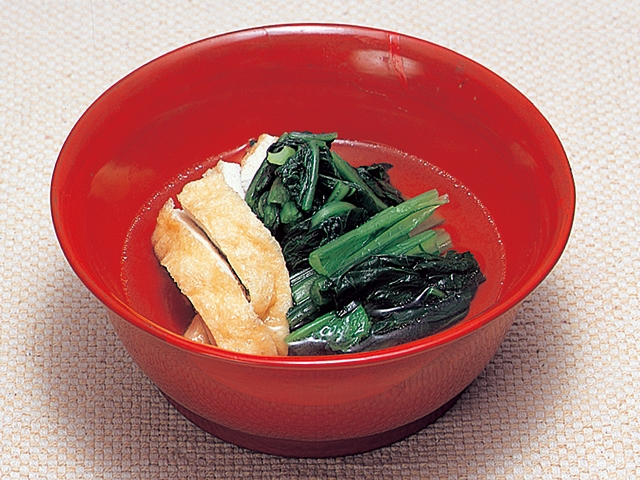 Komatsuna no Nibitashi (Braised Japanese Mustard Spinach)
Calories
59 kcal
Sodium
0.8 g
Total time
(approximate)
15 minutes
Ingredients
| | |
| --- | --- |
| Komatsuna (Japanese mustard spinach) | 200 g (around 1/2 bunch) |
| (A) Vegan Dashi Soy Sauce | 20 ml |
| (A) Water | 160 ml |
| Salt (for parboiling Komatsuna) | as desired |
Preparation
Parboil Komatsuna in salt water, cool in cold water, squeeze out the water and excess moisture from the cooked Komatsuna, then cut into 4 cm long pieces.
Immerse Aburaage in boiling water to remove excess oil. Drain, then cut into rectangular strips.
Heat A (Vegan Dashi Soy Sauce and water) and the Aburaage in a pot and bring to a boil. Add the Komatsuna from step 1 and remove from heat.