Birth of our first
paper carton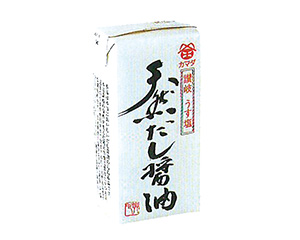 When glass and plastic bottles were still very common, we chose to use sturdy paper cartons that were easier for wide distribution throughout Japan. In fact, Kamada was the first soy sauce company to introduce 300ml paper cartons to the soy sauce industry.

Birth of our second
paper carton
with spout cap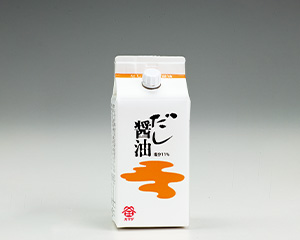 We developed the very first 200ml paper carton with spout cap in the food industry which is easy to pour and reduces spillage.

Birth of our third
paper carton
with one-touch spout cap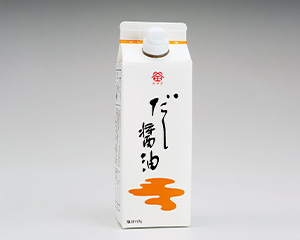 We improved our original spout cap to a one-touch spout cap that has even less spillage (that reduced spillage by ____ %).
The kitchen size 500ml paper carton also debuted.